Each unique device (specific model of a meter that has a common register map) will require an OPI template. Once the OPI template has been created it can be used for other like type devices.
To create a template
Go to emx.packetpower.com and access the Open Power Interface (OPI) menu under the Manage tab.
Click OPI Templates, then Add Template (+). This will open the "Add Template" dialog box.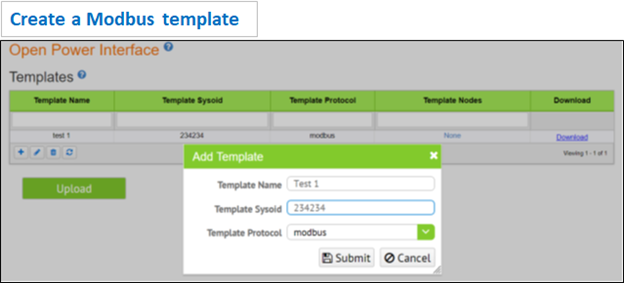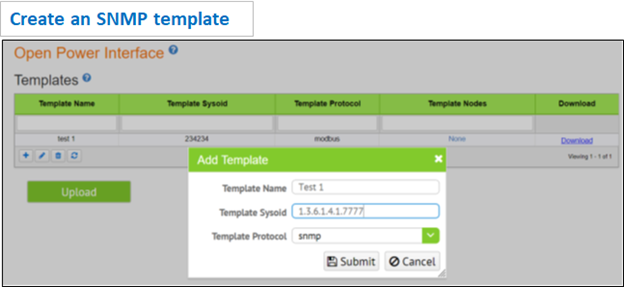 Complete the form.
Template Name: Template friendly name - typically the commercial name and model of the device being monitored)
Template Sysoid: For Modbus mapping use "234234". For SNMP mapping use the correct System OID.
Template Protocol: Select either Modbus or SNMP from the drop down menu depending on the device's communication protocol
Click Submit.